Skip to product information
Description
The Z-Clip is a mounting hardware component that is sold in two ways: a single 72" stick (HD-ZCLIP-72) and ad a pair of 2" long clips (HD-ZCLIP-2).
These Z- Clips are a great mounting solution as they securely hang items flush to the wall with an easy to use Z- shaped clip. The clips interlock together to hold panels in place.This product is to be used when an installer wishes to have hidden mounting components. This product is also a great solution for an LED standoff system when using a stacked installation design or backer board to hide wires.
HD-ZCLIP-72 This 72 inch x 1.375 inch aluminum cleat features nine holes for #8 screws pre-punched 8 inches apart on center. The first hole on each side is 4 inches on center from the end. ** Requires special packing and shipping.  Contact Us for pricing before ordering **
HD-ZCLIP-2  This 2 inch x 1.375 inch aluminum cleat features two staggered holes #8 screws pre-punched 1.375 inches apart on center. This product is sold as a pair.
SKU : "HD-ZCLIP-2"
Regular price
Sale price
$5.00
Unit price
per
Sale
Sold out
View full details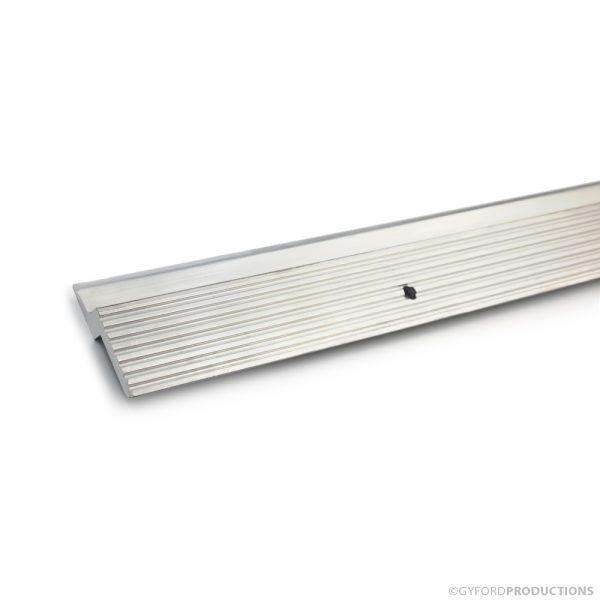 How To Install WL-Wire Surface Mounts
WL Wire is an elegant wire and rod suspension system designed around 3/16″ stainless steel wire. This hardware is best for suspending lightweight applications from any flat or angled surface.This product line consists of wire and rod mounts, connectors, shelving components and clips. Machined from American aircraft-grade aluminum, WL Wire products are a sophisticated selection of mounting hardware.