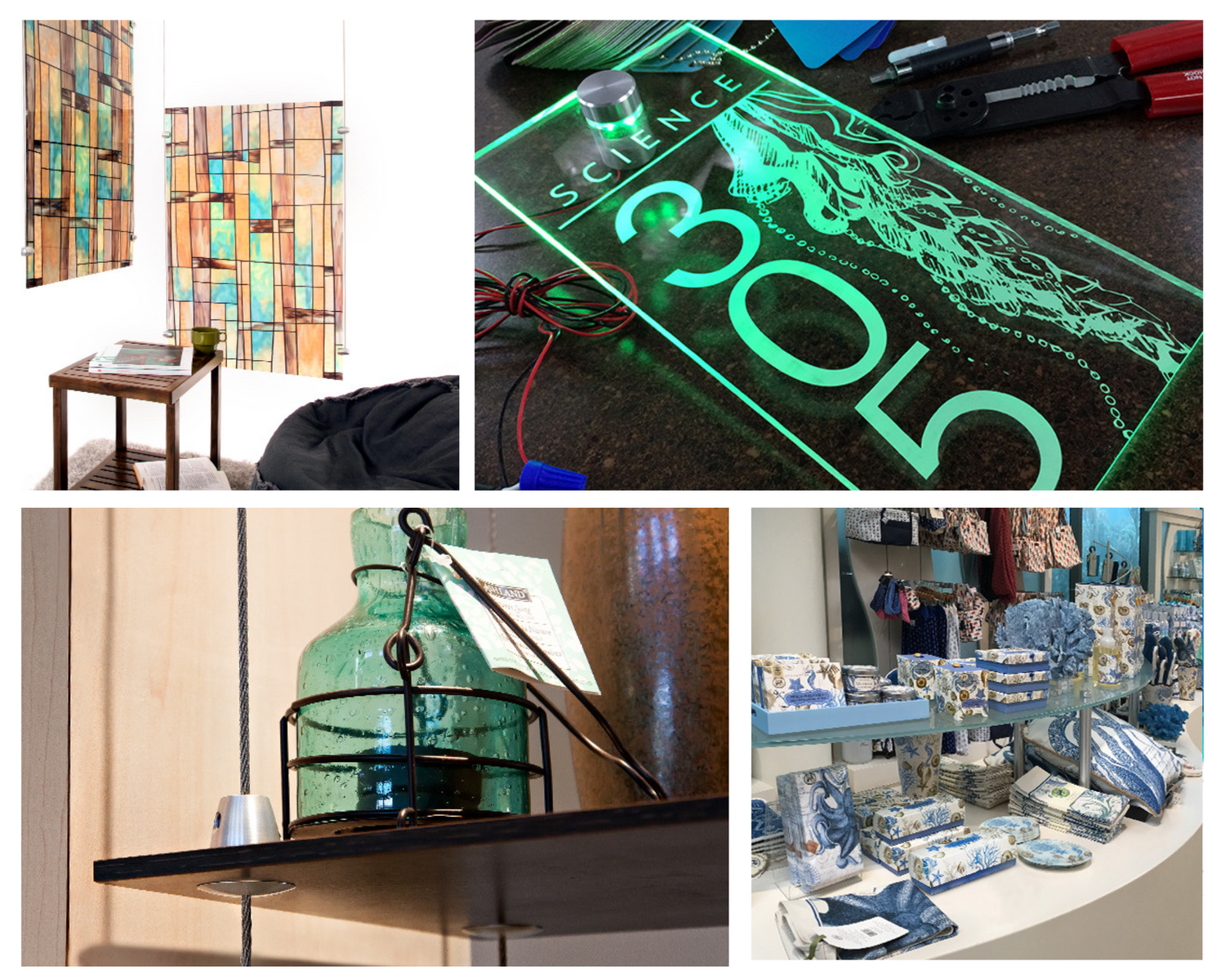 Who We Are
Sage Grouse Designs and barrelsandcaps.com is proud to represent Gyford Standoff Systems on the web. We are your one-stop shop for all things Gyford. Online, you will find a great selection of our most popular items.
Gyford Standoff Systems has been the country's premier manufacturer of mounting solutions for homes, offices and trade shows for over 20 years. The quality and craftsmanship shows pride in every part from the simplest cap to the most elaborate wire system.
Gyford parts are made in the USA, so your purchase supports manufacturing and industry right here at home. While you can find cheaper products made elsewhere, you will never find a better, more consistent fit and finish than with Gyford parts.
Orders placed with barrelsandcaps.com are always filled the next business day. If we are unable to fill your order for any reason, you will be notified immediately and given a prompt refund, or the option to select different items.
Our web store is only part of the full line of Gyford parts. If you want something you don't see here, contact us and we will be happy to provide a price quote and lead time.
Thanks for choosing Sage Grouse Designs and barrelsandcaps.com!
How To Install WL-Wire Surface Mounts
WL Wire is an elegant wire and rod suspension system designed around 3/16″ stainless steel wire. This hardware is best for suspending lightweight applications from any flat or angled surface. This product line consists of wire and rod mounts, connectors, shelving components and clips. Machined from American aircraft-grade aluminum, WL Wire products are a sophisticated selection of mounting hardware.