Skip to product information
Description
Complete  kit comes with everything you need for a beautiful installation.
Caps and barrels are machine-finished stainless steel. Stainless steel is ideally suited to high humidity environments and is perfect for installation outdoors, in bathrooms, locker rooms, etc.  Or, use them any time you want the elegant look of stainless steel standoffs.
Each kit comes with:
(4) SO-SSCAP100 - 1" Diameter caps
(4) SO-SS3100 - 1: Diameter, 1" tall barrels
(4) HD-CBS1 - Combination Screws
(4) HD-FDA1 - All purpose nylon wall anchor
(4) HD-S20 - 1", 5/16-18 threaded stud
Installation instructions
SKU : "SOK-SS100-3100"
Regular price
Sale price
$54.99
Unit price
per
Sale
Sold out
View full details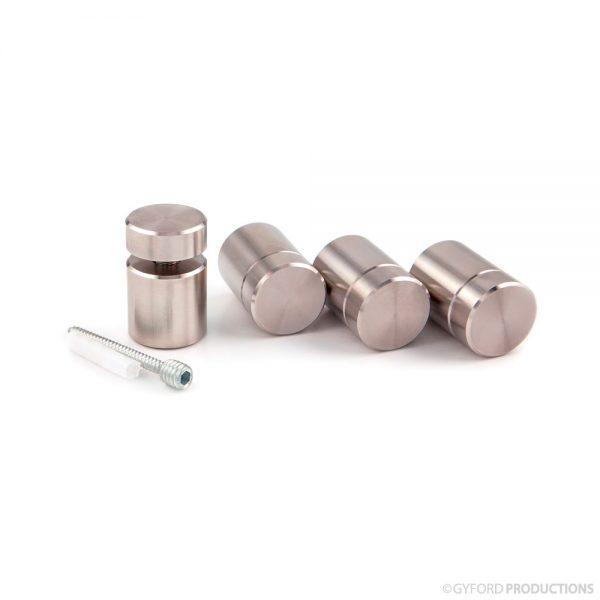 How To Install WL-Wire Surface Mounts
WL Wire is an elegant wire and rod suspension system designed around 3/16″ stainless steel wire. This hardware is best for suspending lightweight applications from any flat or angled surface.This product line consists of wire and rod mounts, connectors, shelving components and clips. Machined from American aircraft-grade aluminum, WL Wire products are a sophisticated selection of mounting hardware.